Our ceiling-mounted air-conditiong system is planned for smaller climatic – afterripening- and climatic-storage rooms.
The system is equipped with complete heating, evaporator, humidifier and air-circulate-ventilator. The associated control cabinet contains a mini processor, which controls the temperature and humidity fully automatically. Air speed can be adjusted separate with the electronic speed regulator. The adjustable air-recirculation prevent an to high air supply and consequently the formidable dry border. Two excess temperature – protection device prevents an excessive rise in temperature, for failure of refrigeration machine or fan motor. The automatic-off controller switches off the system by agreement with actual values for temperature and humidity and switches on automatically again by change of the values. The system is produced of stainless steel and a long-liveness is consequently guarantee.
Technical Data:
| | |
| --- | --- |
| Voltage: | 380V |
| Consumption: | 2,7 KW |
| Humidification: | Water atomization |
| Cooling / dehumidification: | high performance evaporator 1800 Watt or depends of the room size |
| Dimensions: | hight 45 cm length/width 100×100 cm or depends of the room size. |
| Weight: | Approx. 60 kg |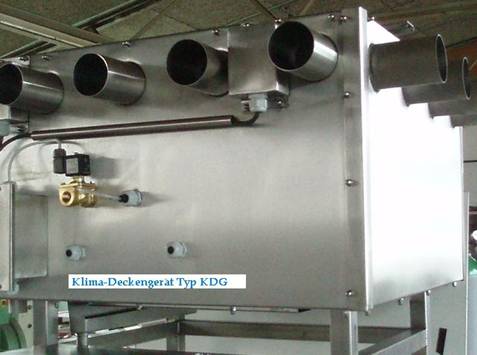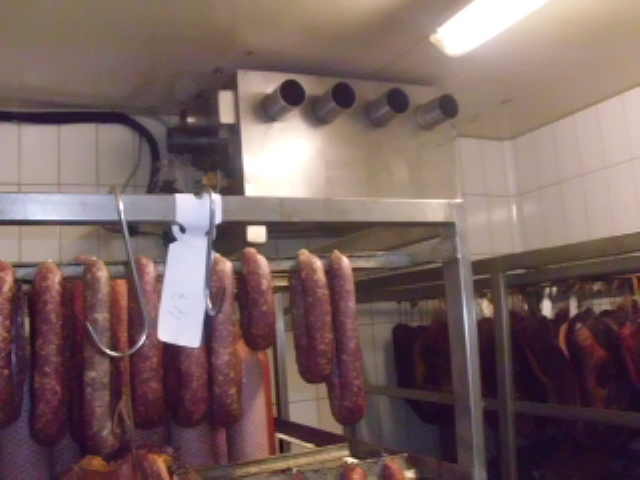 If you would like to write us a message or if you have any questions you can use our contact page.